500mm Side Board Kit
SKU
Name
Quantity
30684-01
Extrusion Connection Bracket
2
25281-13
T-Slot Nut M5 Pre-Assembly
21
26018-01
Cast Corner Bracket, Clear
4
30517-10
Threaded Insert M5
4
30685-01
Side Board, X-Carve 500mm Size
1
26049-10
Extrusion T-Slot 20x20 x 250mm
2
26049-11
Extrusion T-Slot 20x20 x 458mm
2
25286-34
Button Head Cap Screw M5 x 8
8
25286-37
Button Head Cap Screw M5 x 10
8
25286-41
Button Head Cap Screw M5 x 12
5
25286-50
Button Head Cap Screw M5 x 14
4
500mm Drag Chain Kit
SKU
Name
Quantity
26016-03
T-Slot Nut M5 Post-Assembly
2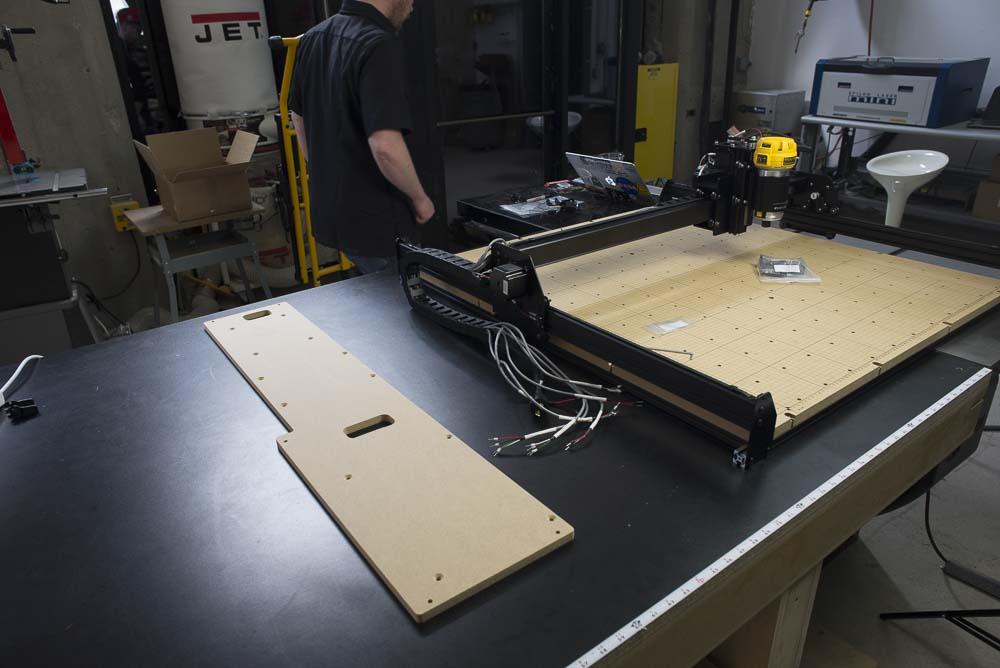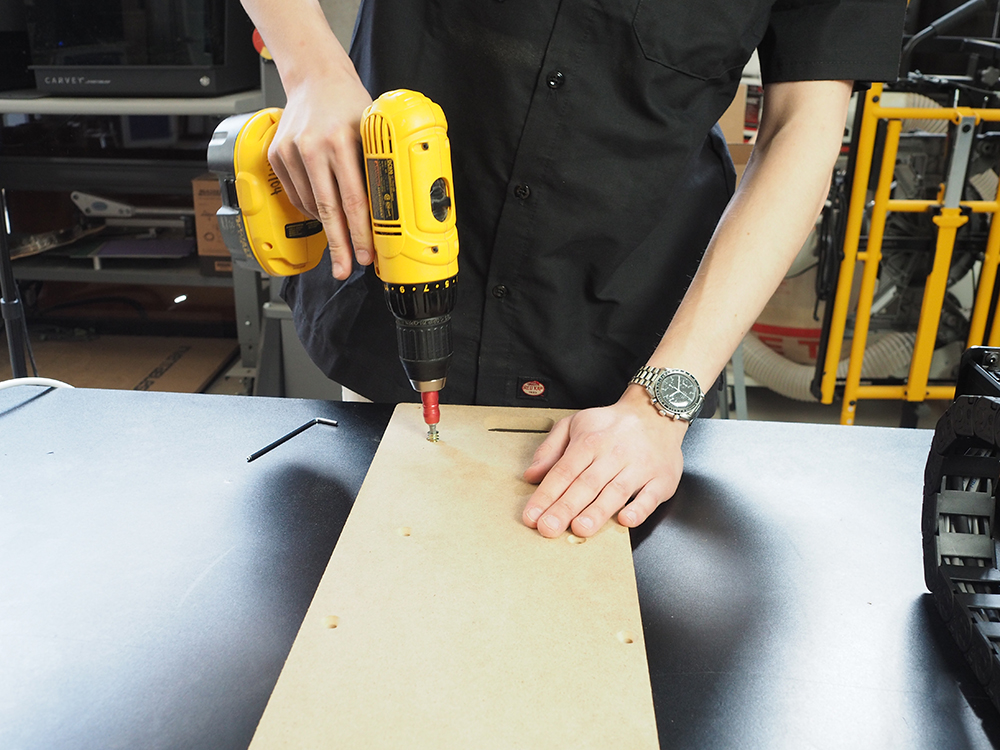 Install all threaded inserts into side board.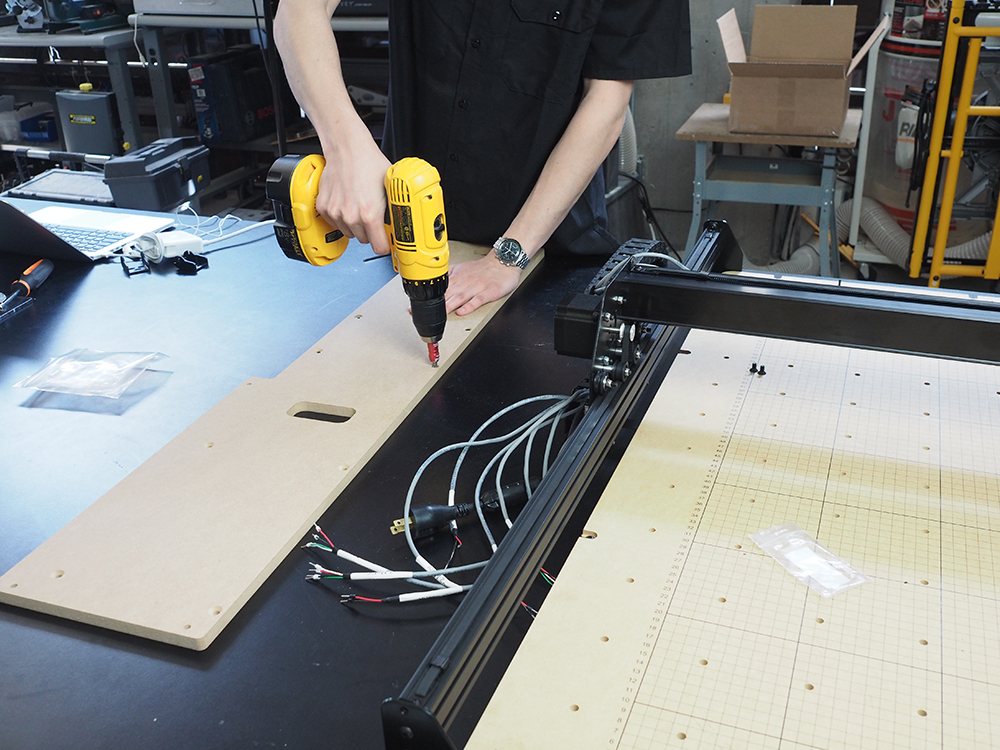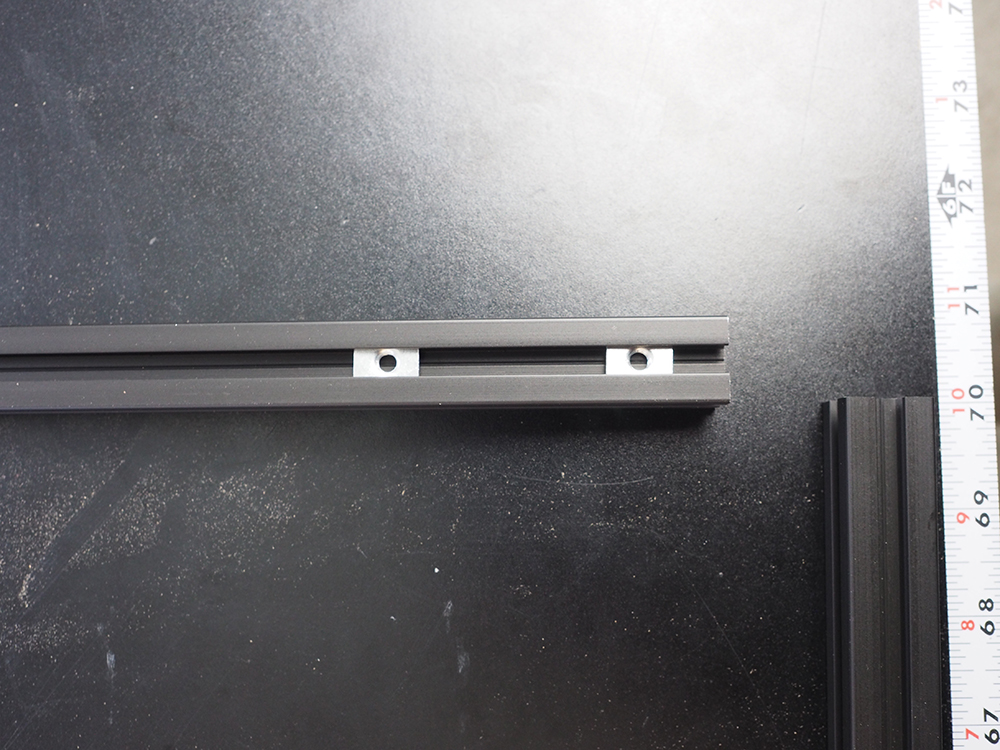 Assemble frame using the 20mm x 20mm aluminum extrusion, gusset brackets, pre-assembly insertion nuts and M5x10mm button head cap screws.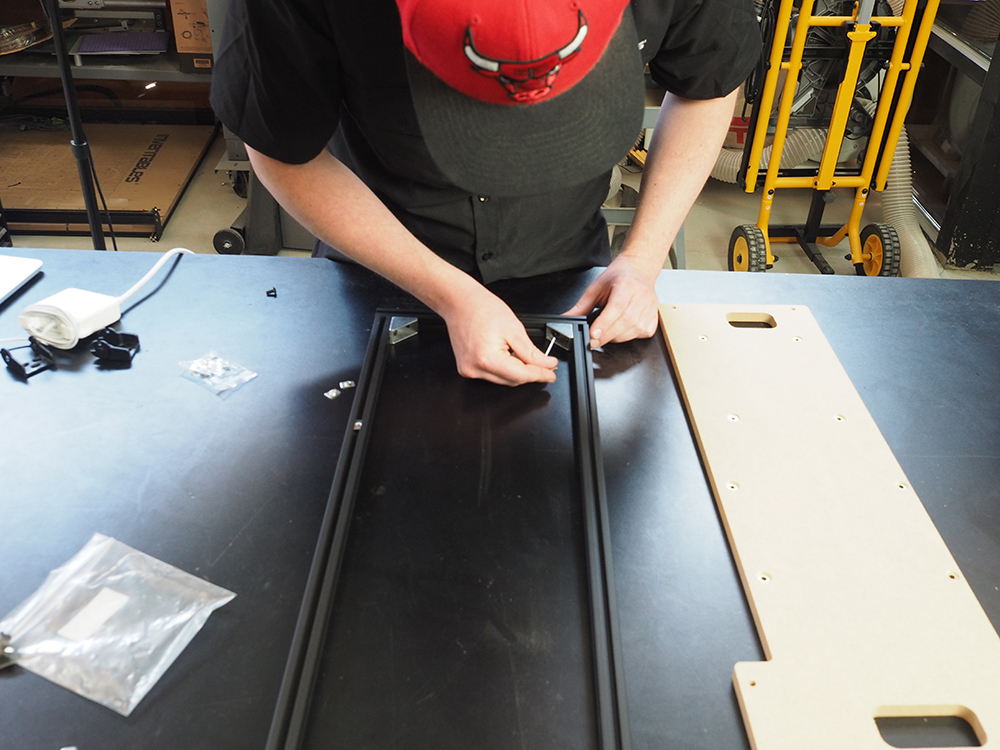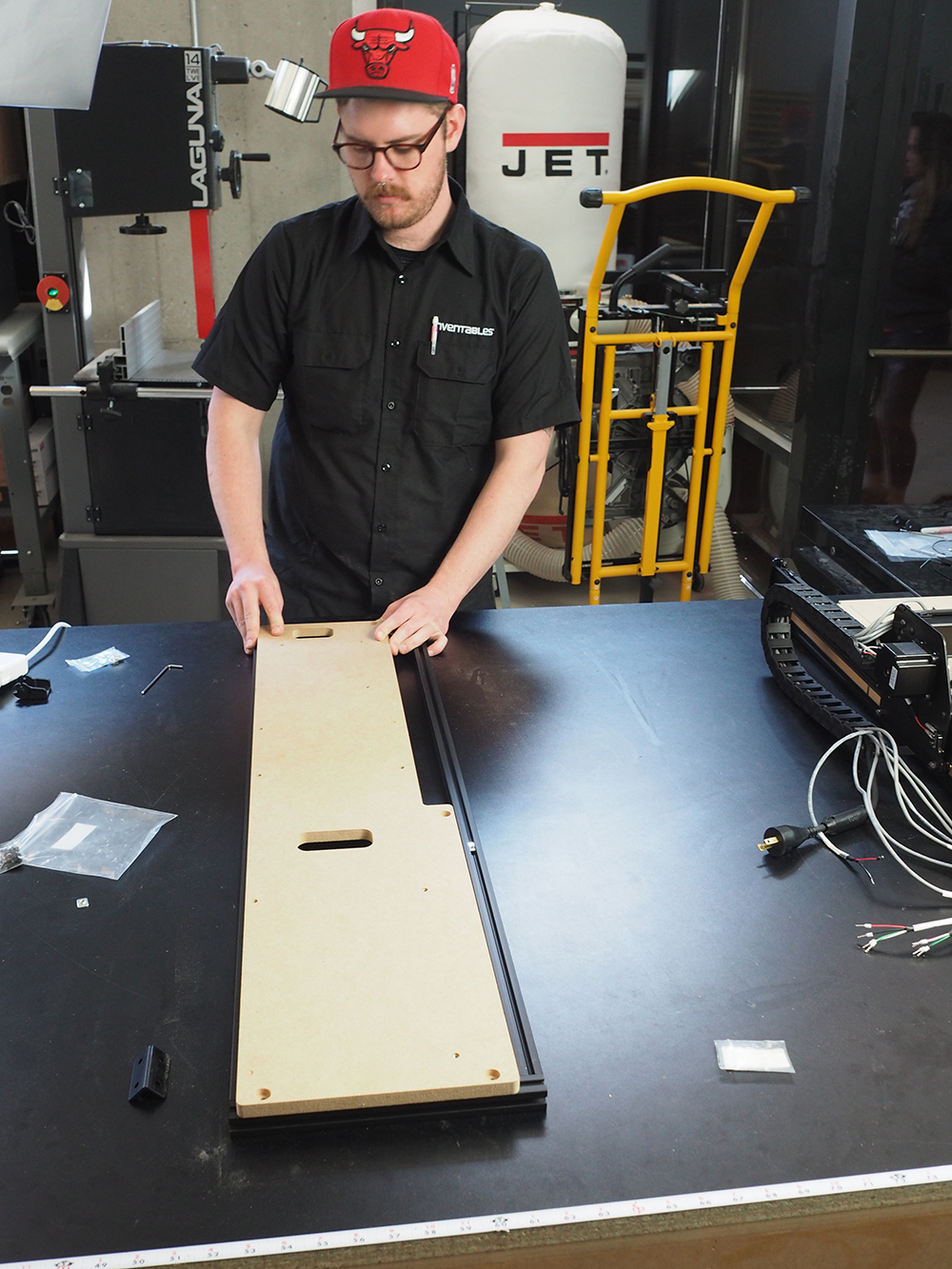 Install the side board to the frame using the M5x12mm button head cap screws and pre-assembly insertion nuts.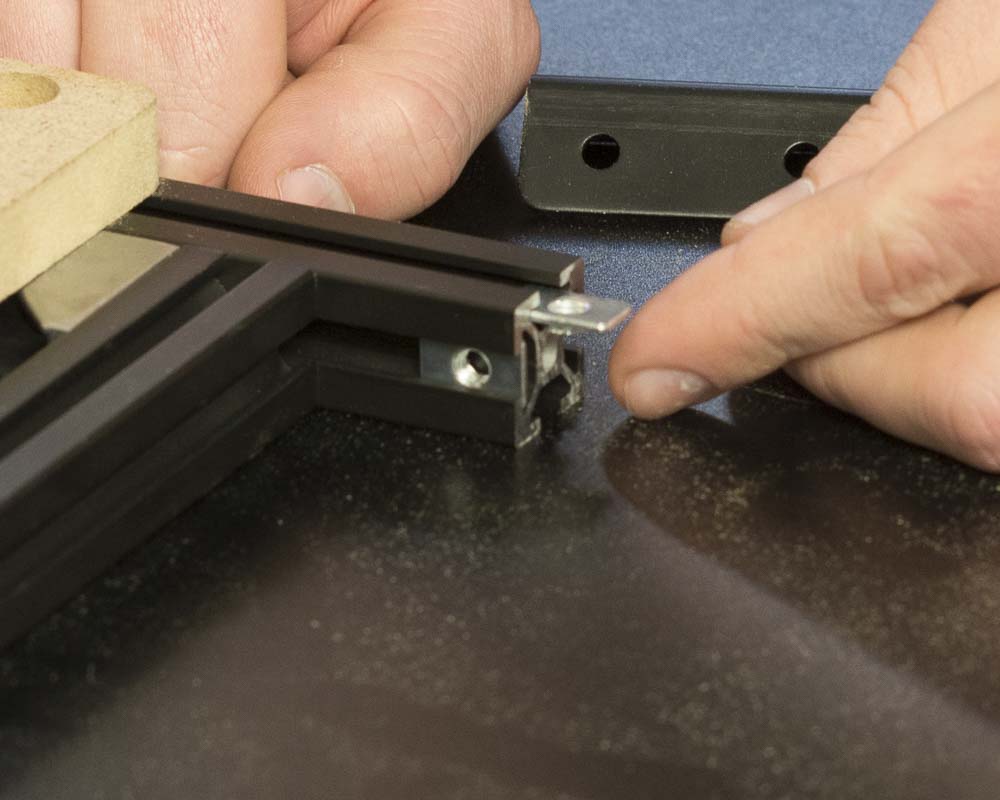 Insert pre-assembly t-slot nuts into the ends of the frame. These will be used to attach the side board to the rest of the machine using the side board plates.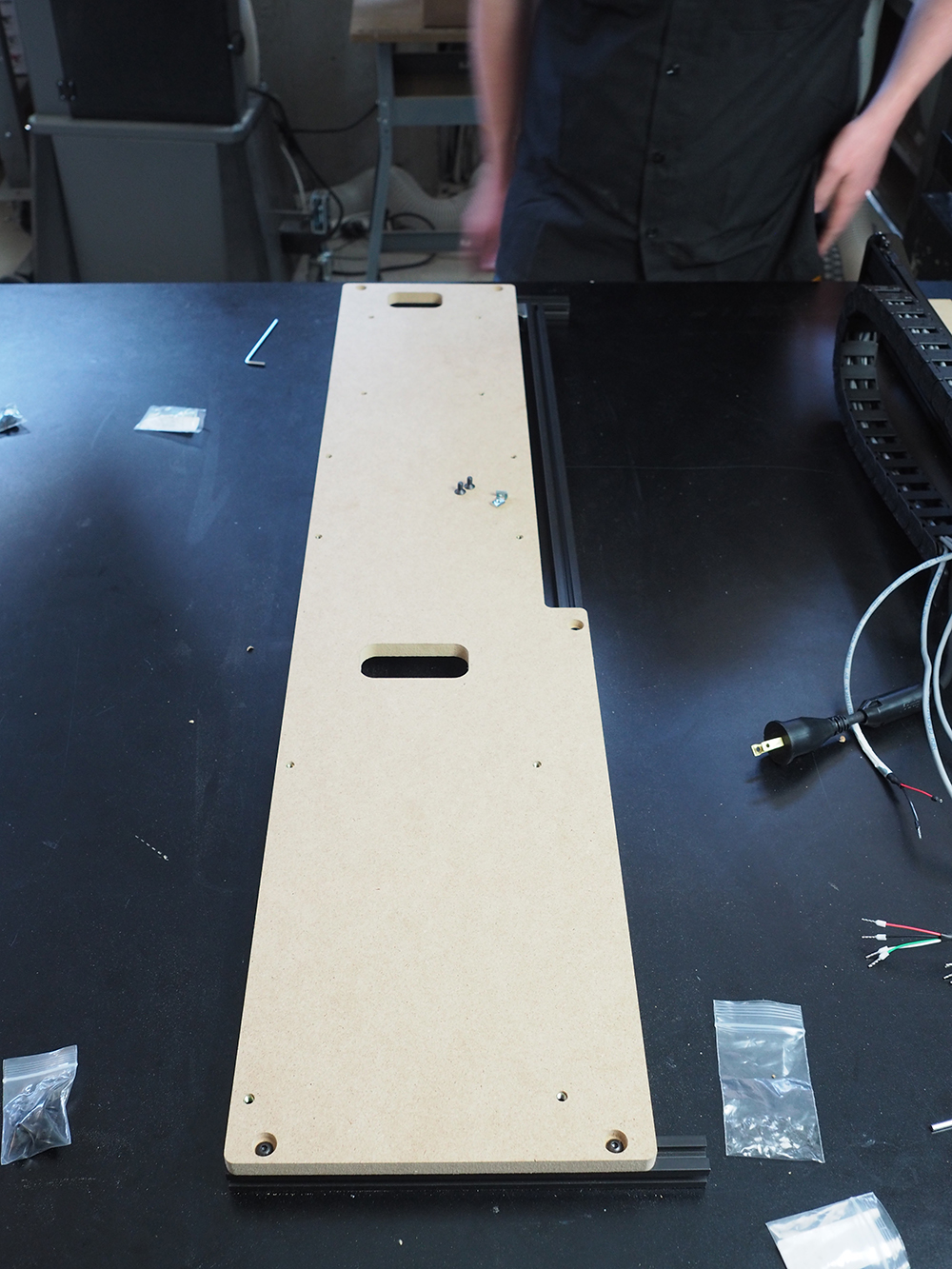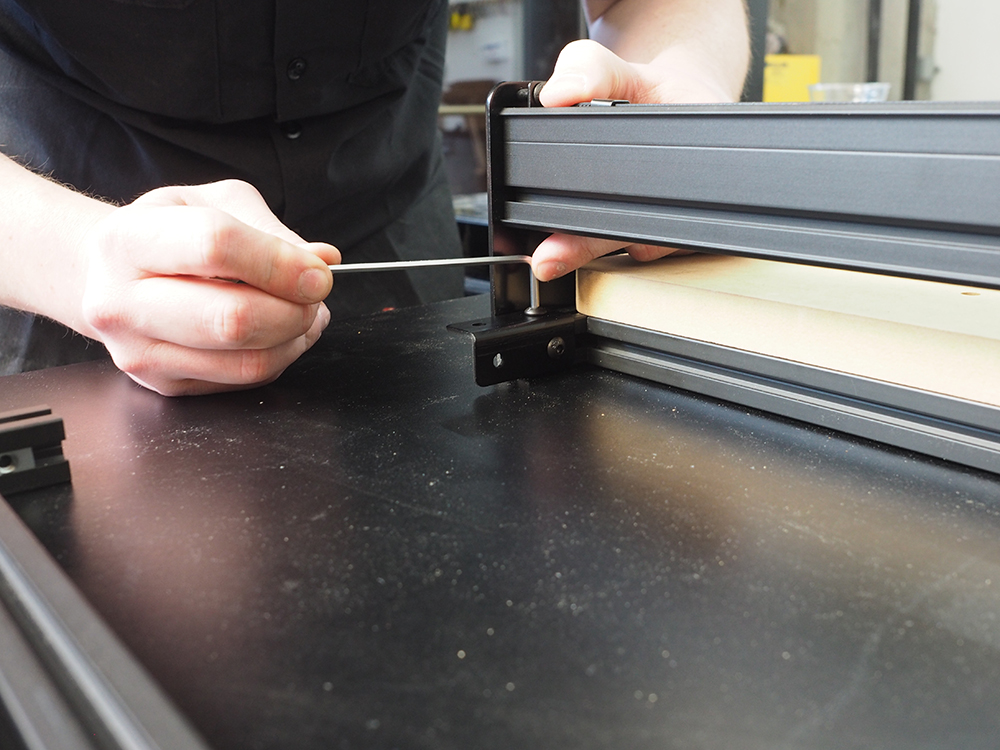 Lift the machine onto the side board and tighten down remaining button head cap screws.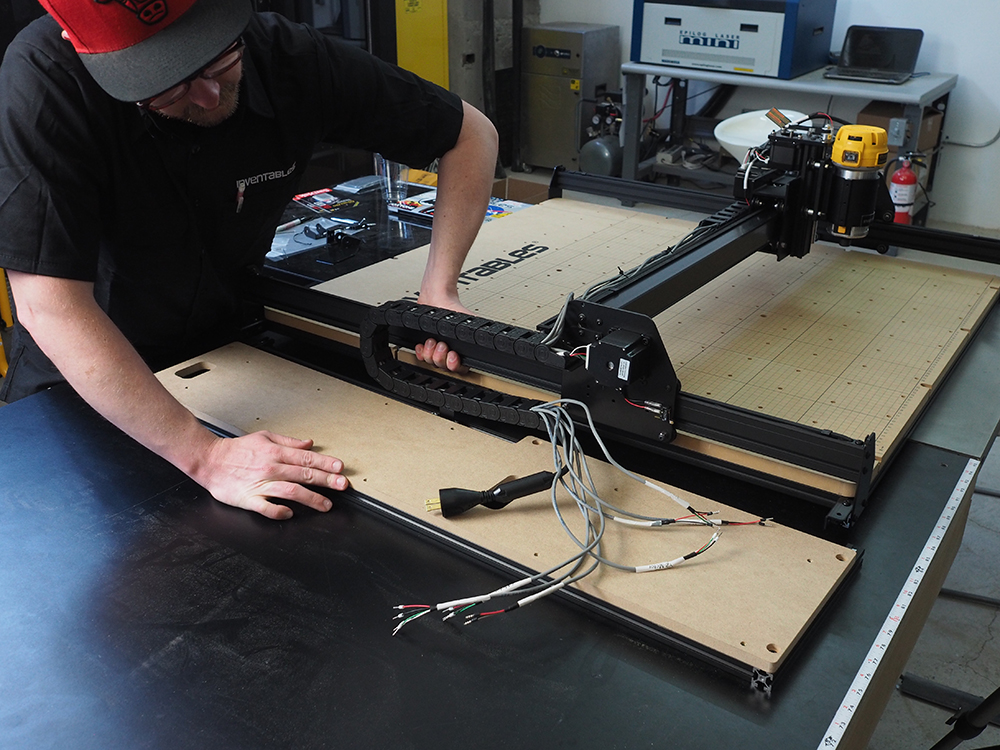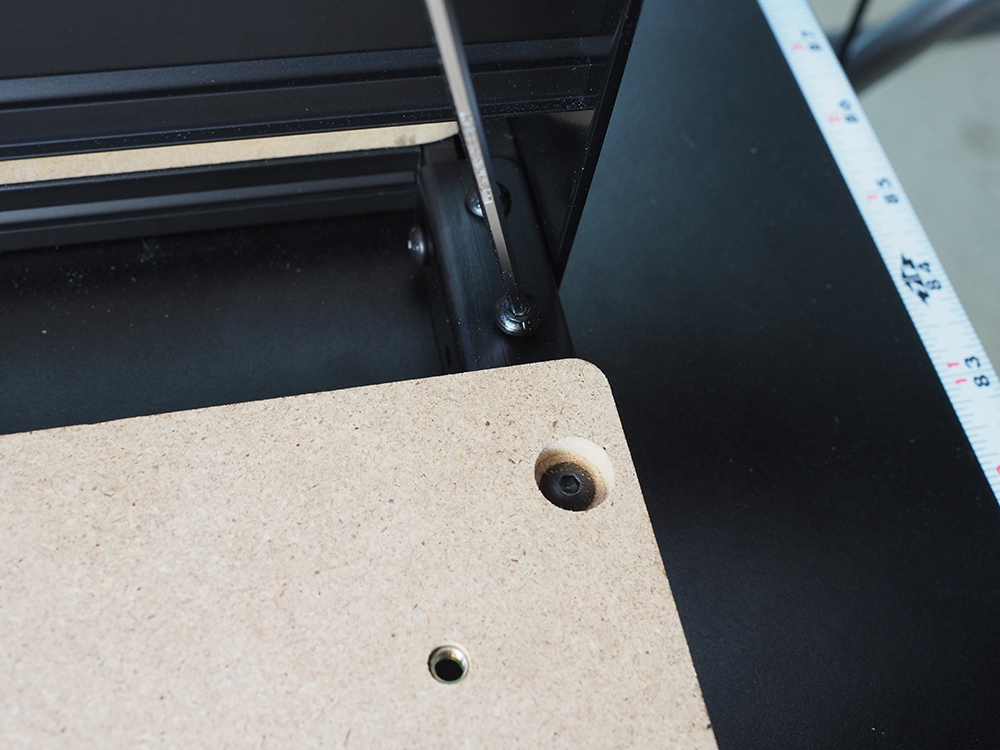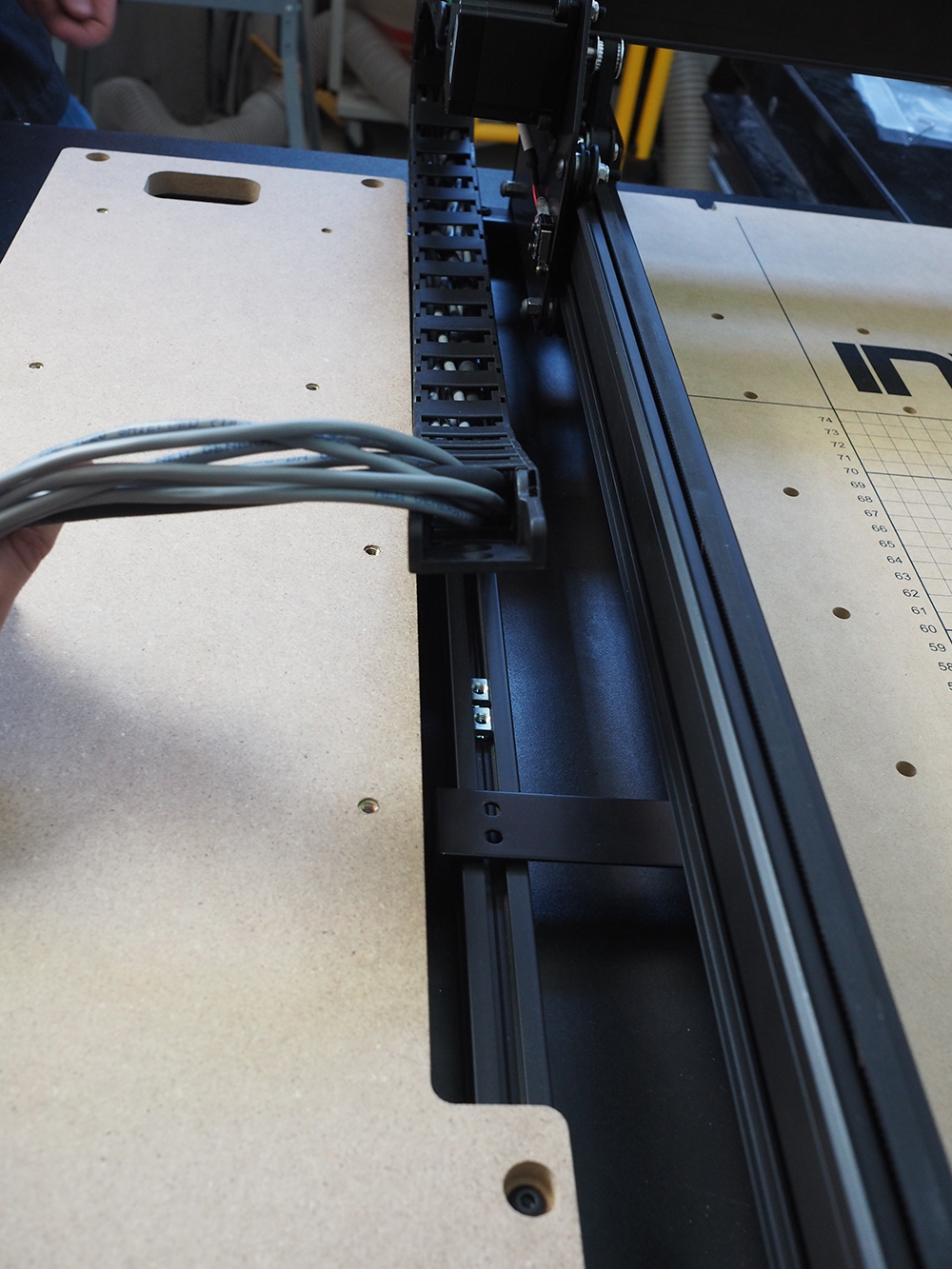 Insert the two post-assembly t-slot nuts and slide into place, lining them up with the holes in the bracket, and secure the drag chain end in place.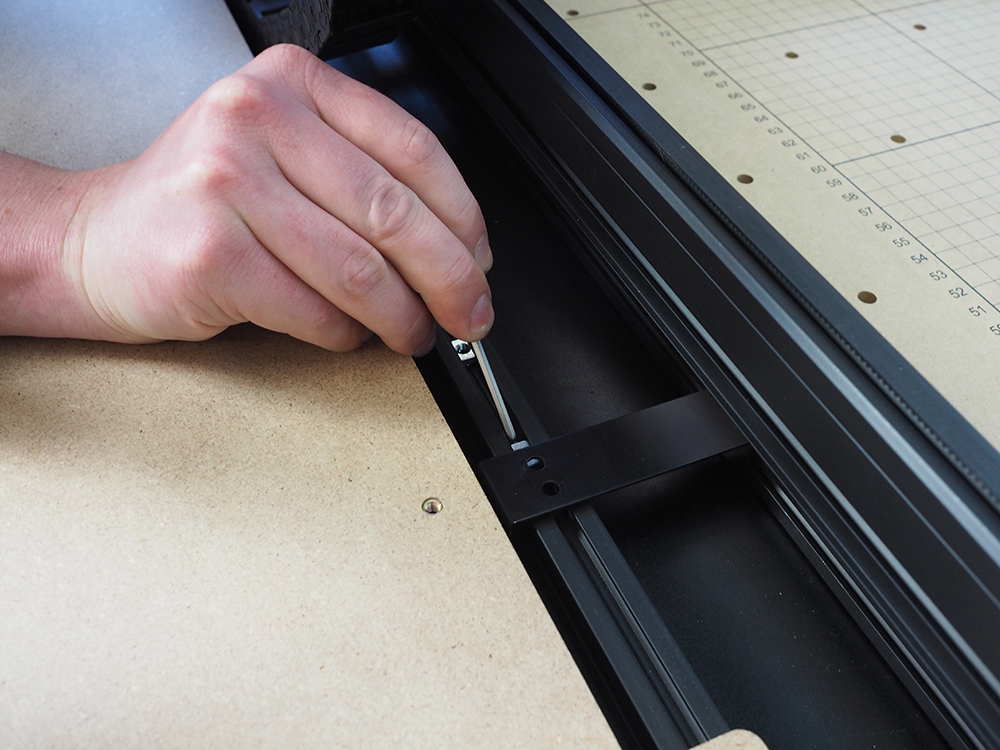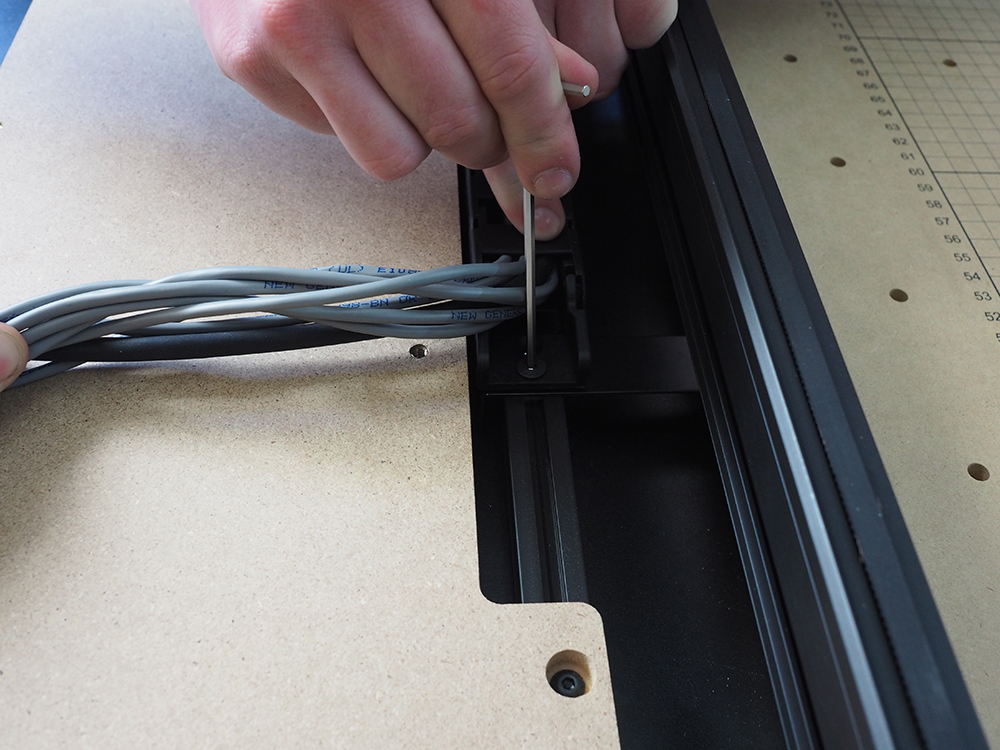 Next Step: X-Controller