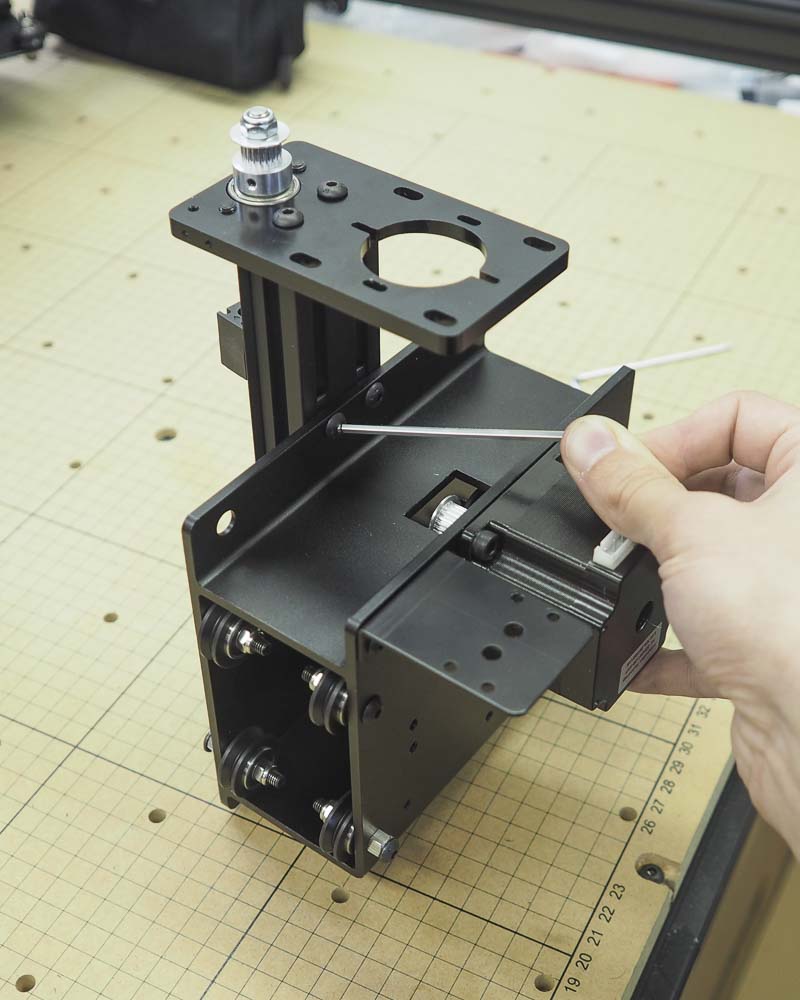 Core Components Kit
SKU
Name
Quantity
25286-35
Button Head Cap Screw M5 x 10
4
25281-12
T-Slot Nut M5 Pre-Assembly
4
Attach Z-Axis Assembly to X-Carriage
Insert an M5x10mm button head cap screw into one of the four holes on the X-Carriage's front flanges. Loosely thread a pre-assembly insertion nut onto the screw. Repeat this for the remaining three holes in the X-Carriage.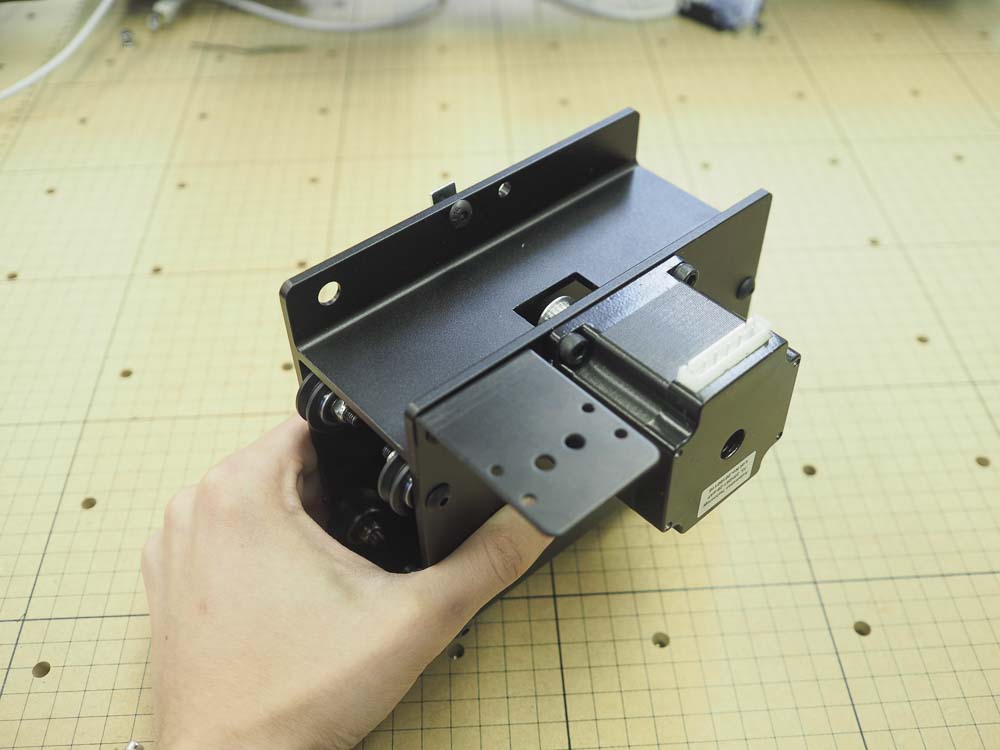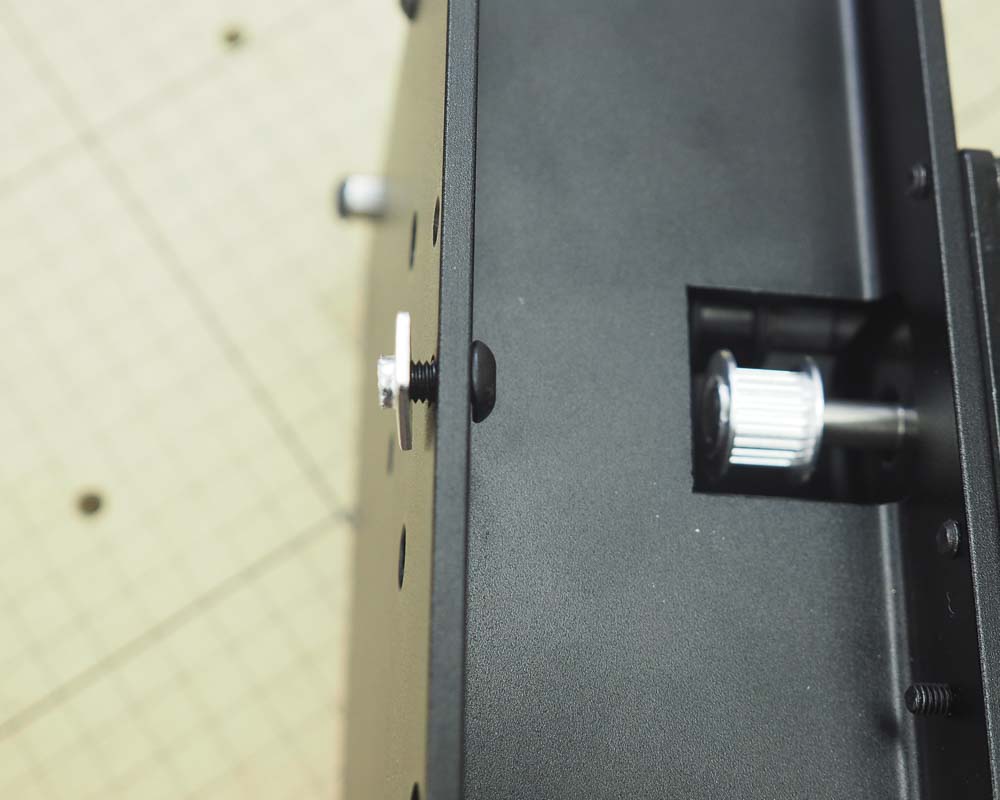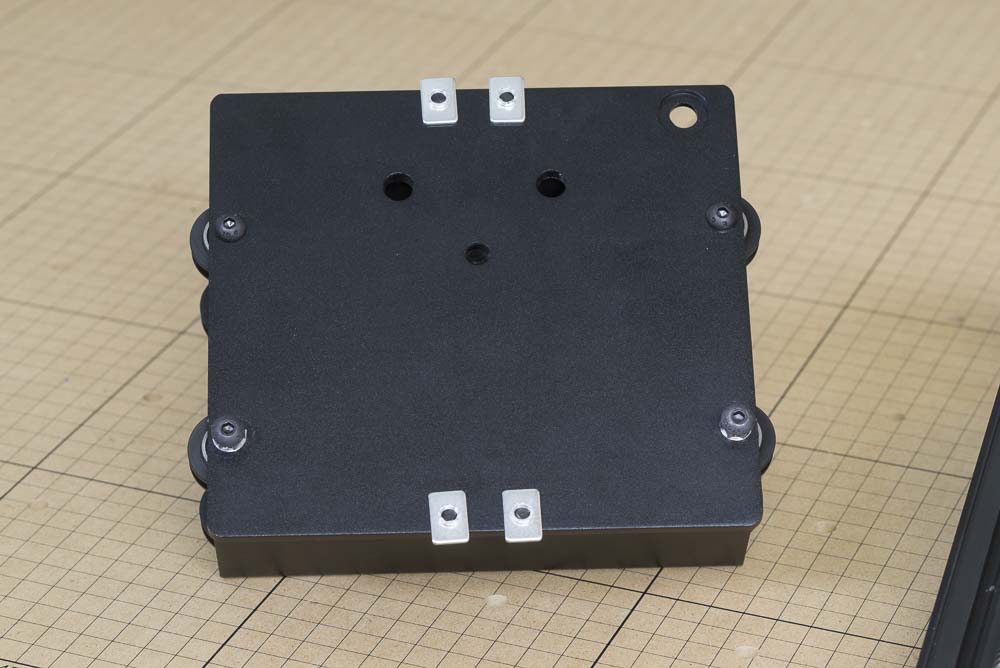 Take the X-Carriage assembly and slide it onto the pre-assembly nuts, just until the makerslide covers the bottom pair.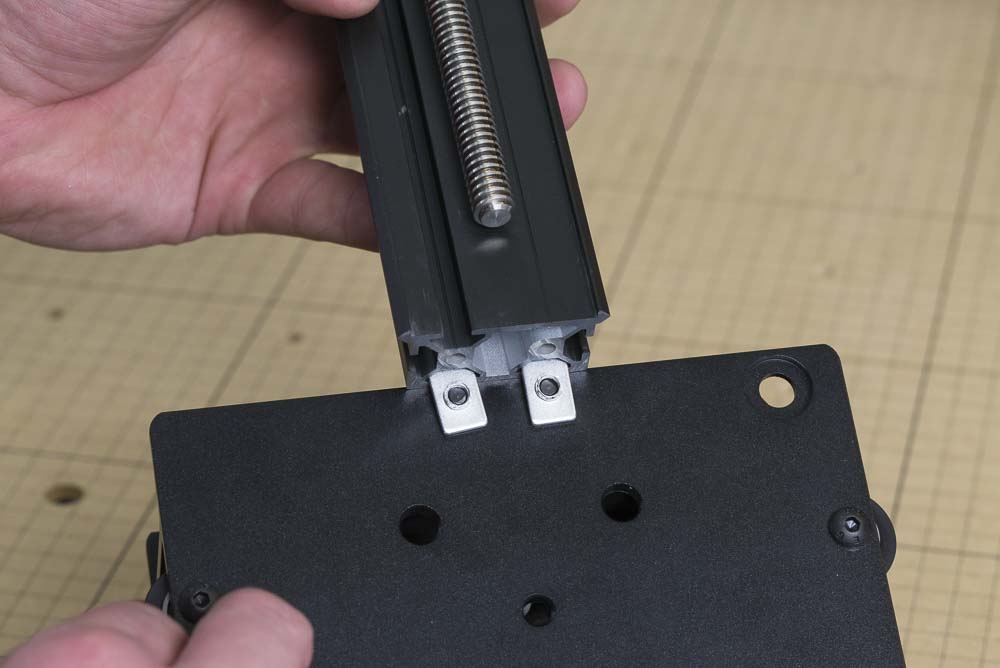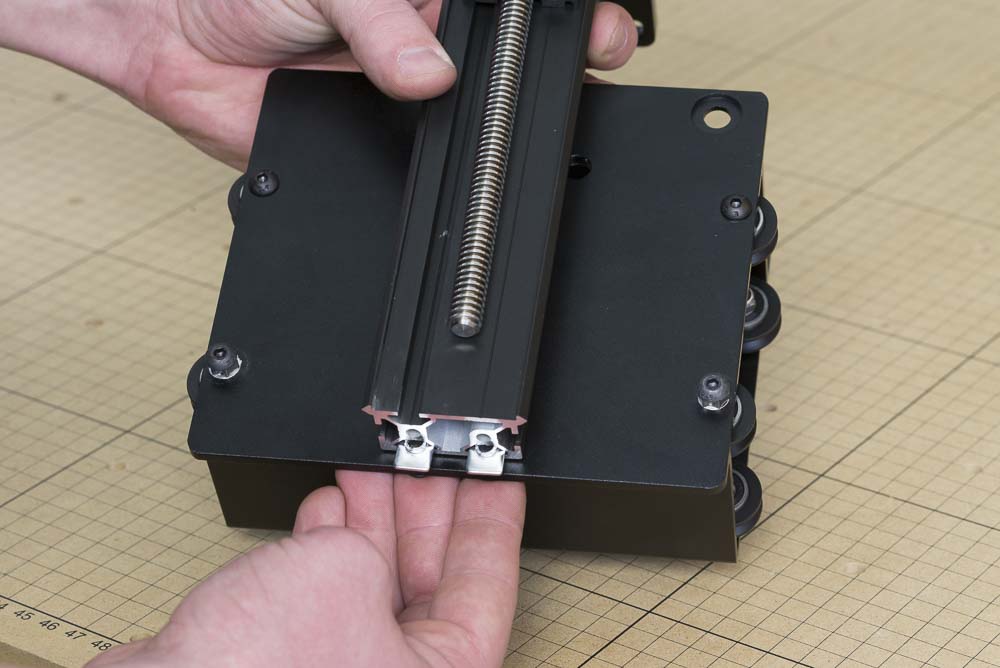 Use a 3mm hex key to tighten the four bolts.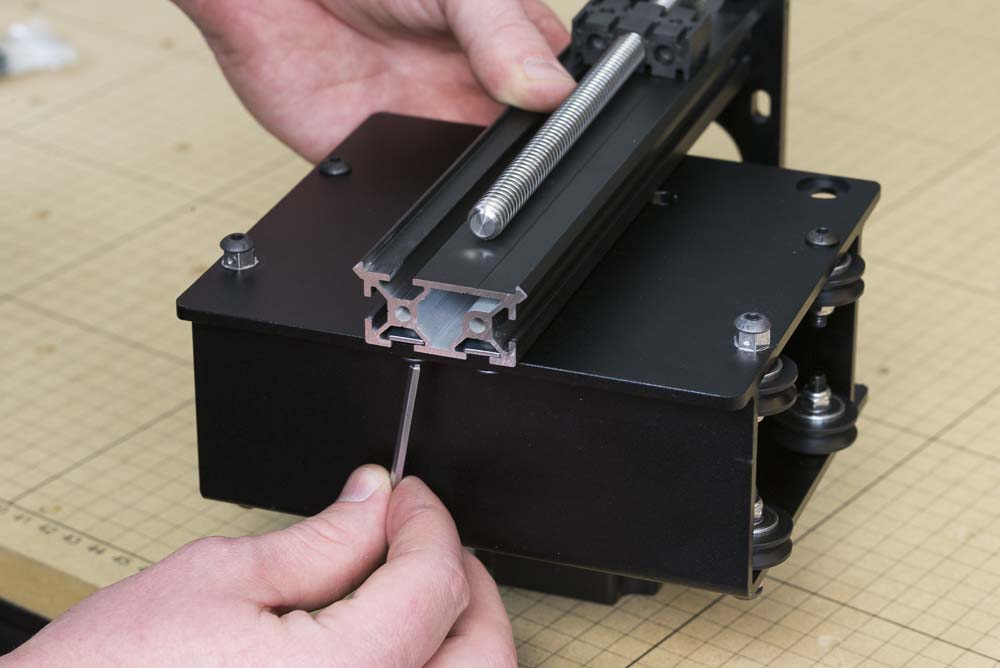 At this point you can lubricate the leadscrew with the included packet of synthetic grease (SKU: 30711-01) by applying a sparing amount directly to the threads. While the delrin is self-lubricating to a certain extent, this grease will keep the Z axis from binding from static friction.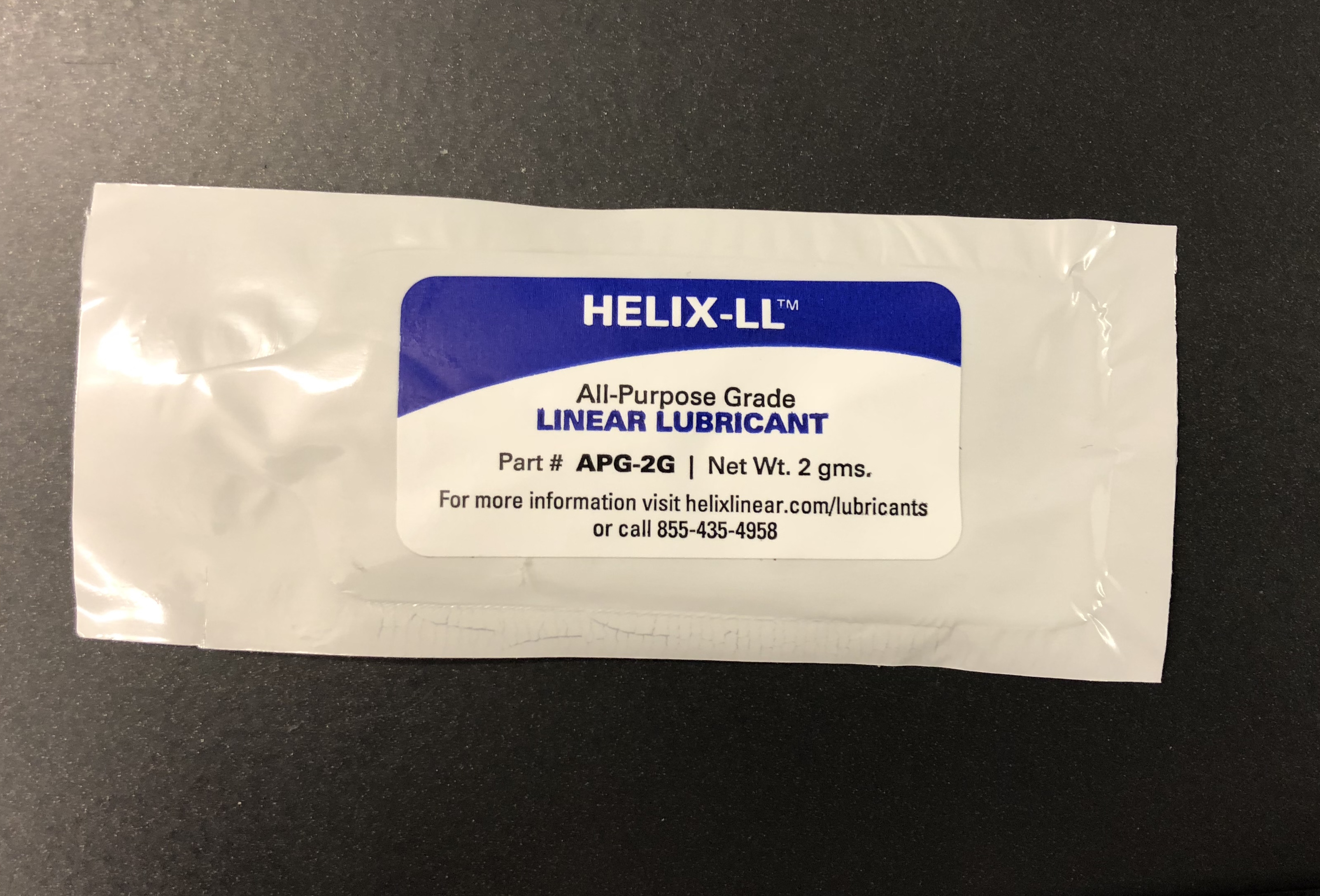 Next Step: Adjustable V-Wheels